26-03-2014

The Public Vote in the European Business Awards has now closed. We would like to thank everybody who casted their votes and therefore letting know the support our company but also the whole flower bulb branche which we will represent during this competition. At 27th of May the final results will be announced during a gala event in Athens. We will be there and hoping to bring back the overall European Public Champion Award 2013-14 ! We will let you know, for now thanks again !


14 January 2014, Broek op Langedijk
VWS EXPORT – IMPORT OF FLOWERBULBS B.V. IS VOTED
NATIONAL PUBLIC CHAMPION FOR THE NETHERLANDS
IN PRESTIGIOUS EUROPEAN BUSINESS AWARDS\

VWS Export – Import of Flowerbulbs B.V. from The Netherlands has been named as the National Public Champion for The Netherlands in the 2013/2014 European Business Awards sponsored by RSM international following the first round of the public vote. The European Business Awards is an independent Awards programme designed to recognise and promote excellence, best practice and innovation in the European business community.
In the 1st phase of public voting, over 70,980 votes were received for the video entries, and VWSgot the highest number of votes for The Netherlands. It was chosen out of 375 other businesses, and is one of 30 National Public Champions announced today from countries across Europe.
You now can help us to win the "European Public Award" , by voting for our company. Click the button below and cast your vote. Fill in your email addressand click the link that you receive after voting. Your email address will not be used for further commercial uses.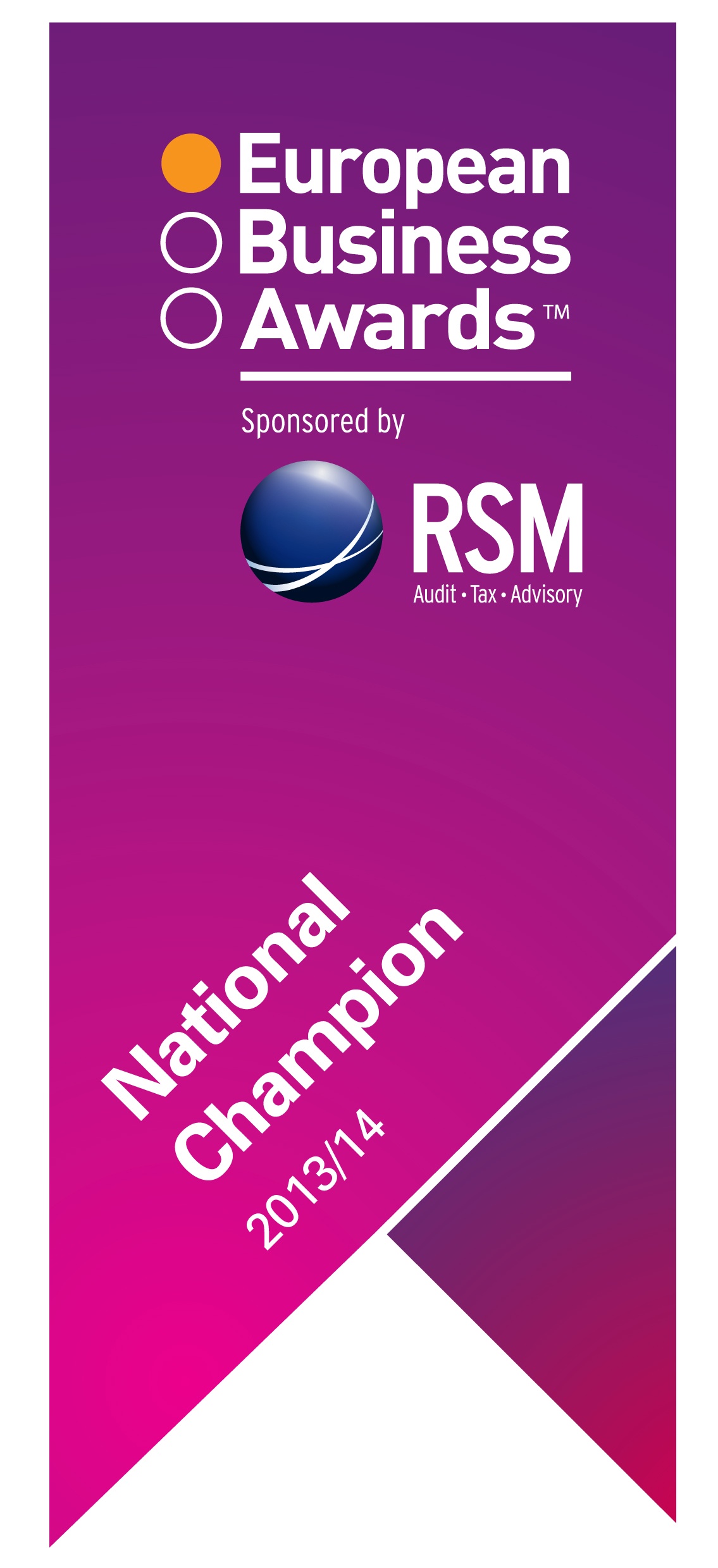 VWS Export – Import of Flowerbulbs B.V. National Champion European
Business Award!
Last week we received some very good news:
'On behalf of Adrian Tripp, CEO European Business Awards we are delighted to inform you that VWS Export - Import of Flowerbulbs BV has been selected as a National Champion representing The Netherlands in the 2013/14 European Business Awards. You competed with the best businesses in your nation to win the accolade of representing your country.
Congratulations on your success!'

VWS is nominated for the European Business Award in the category:
>> The Import/Export Award <<


It goes without saying that we are very proud on this achievement. Especially on the Award criteria: Success, Innovation and Ethics – that is where VWS stands for. We will keep you updated and hope to become the European Champion as well!
Management VWS

VWS Export – Import of Flowerbulbs B.V. National Champion European Business Award!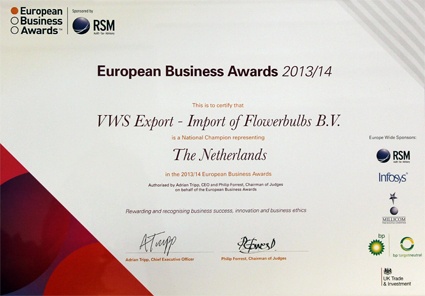 (Click for the bigger version)